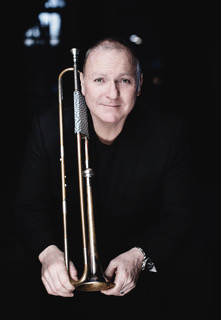 IMMAGINI DEL MASTER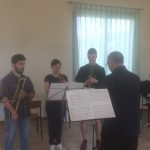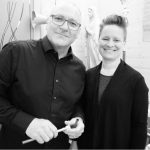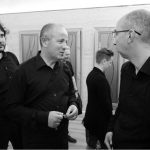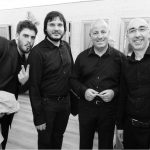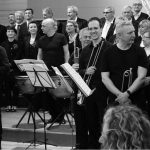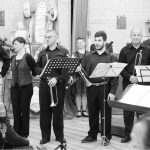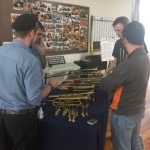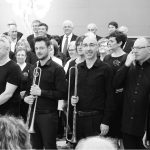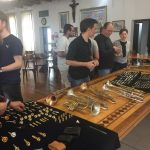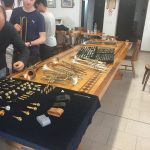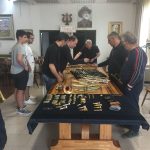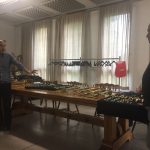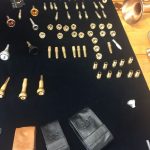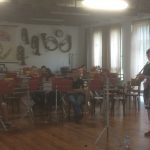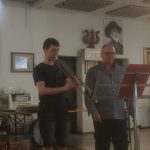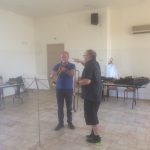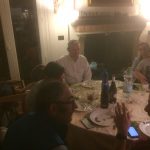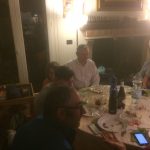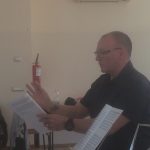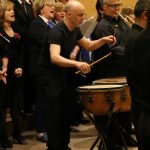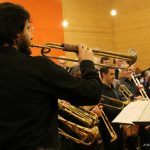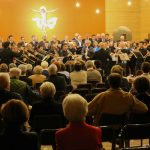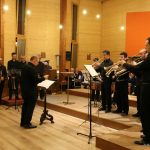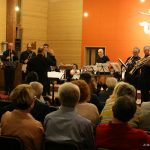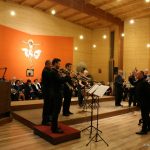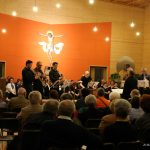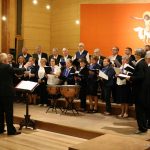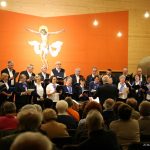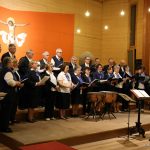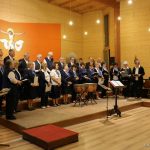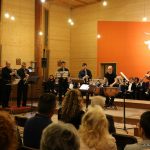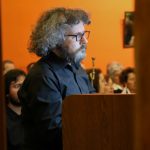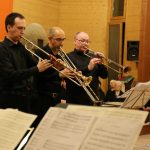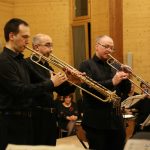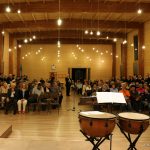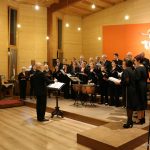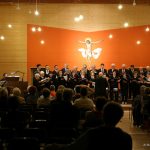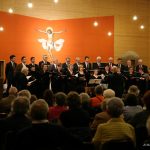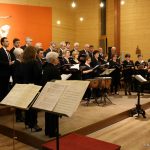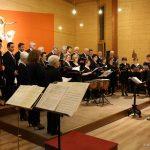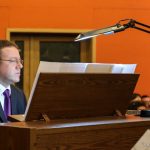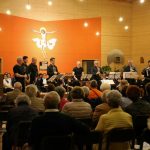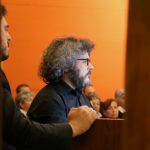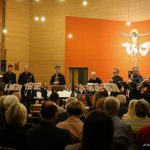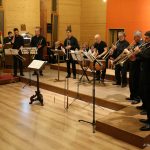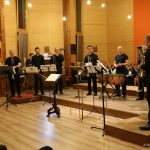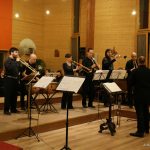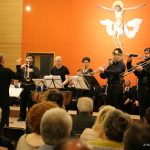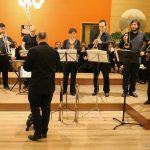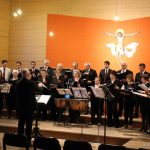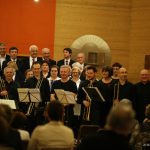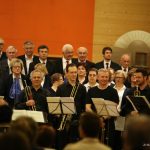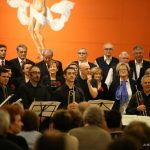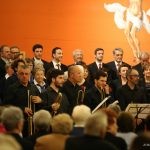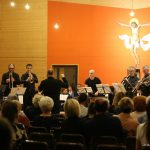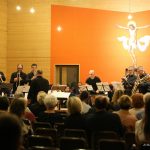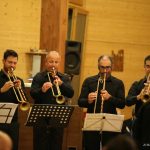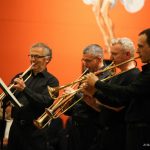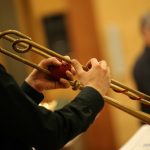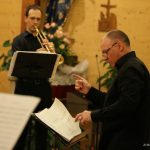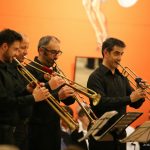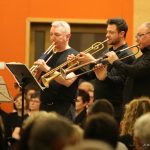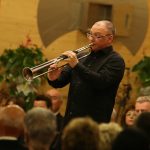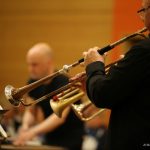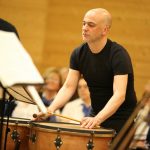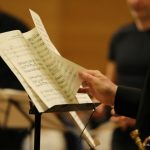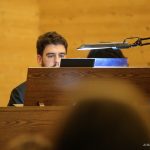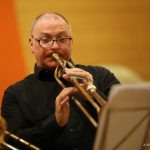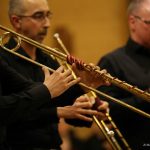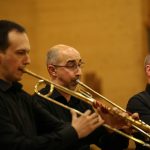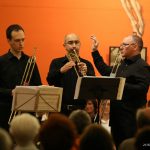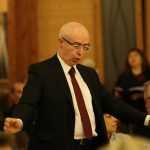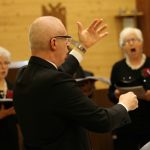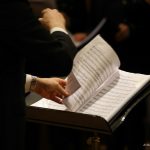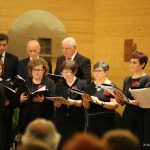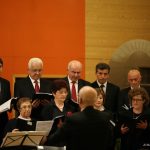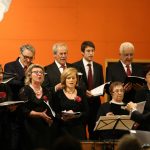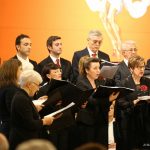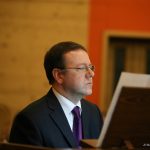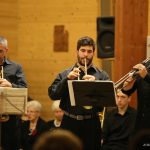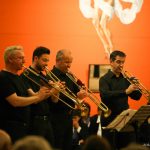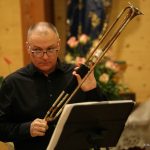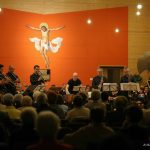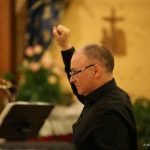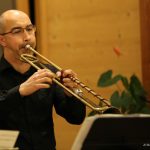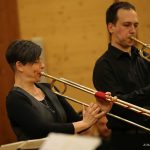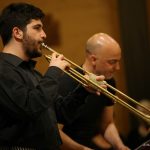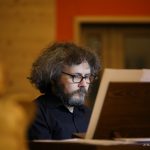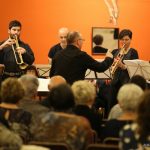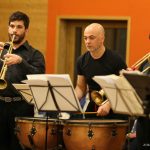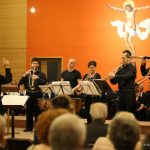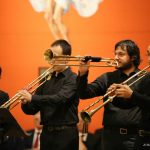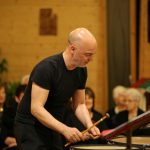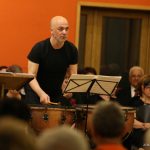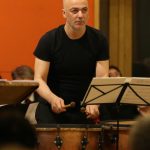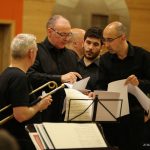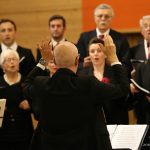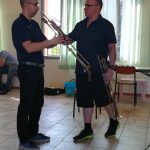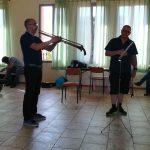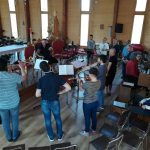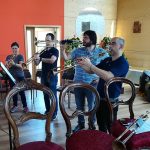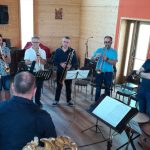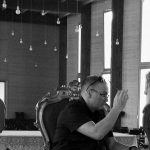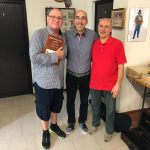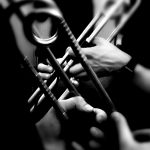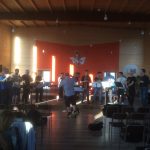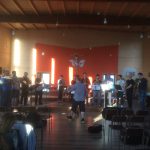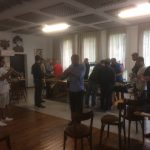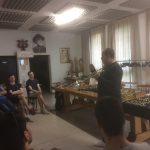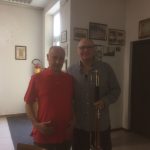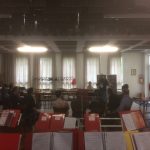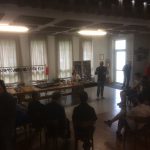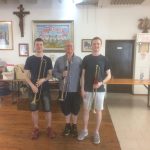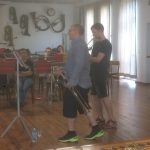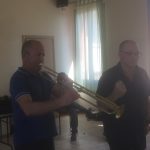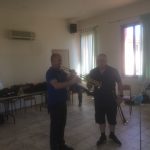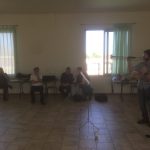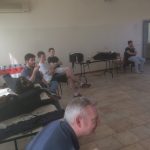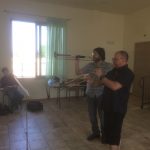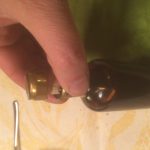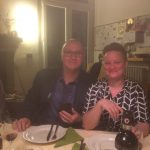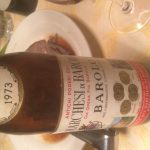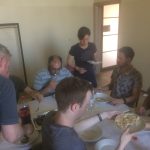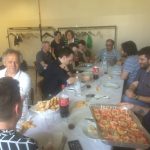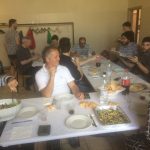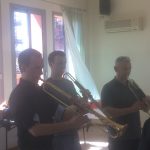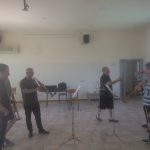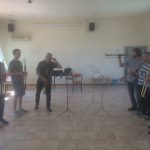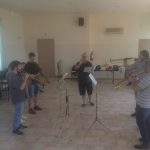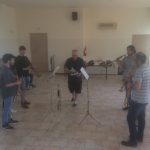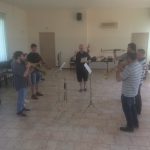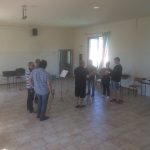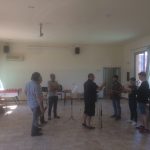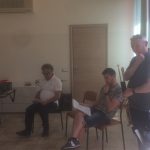 Mark Bennett – 2018
27/04/2018 - 29/04/2018
Sant'Agostino (FE)
X Masterclass Internazionale di Tromba Barocca
Mark Bennett won a scholarship to the Royal College of Music, London, where he studied with Michael Laird. Whilst there he was awarded the Royal College Brass prize and also became interested in the natural trumpet and baroque performance practice. He has performed and toured extensively with many period instrument orchestras and ensembles, including the English Concert, London Brass and Baroque Brass of London, as well as the Orchestra of the Age of Enlightenment and The English Baroque Soloists.
Mark has made many solo recordings on both the modern and the baroque
trumpets. These include concertos by Haydn, Fasch, Vivaldi and Telemann, all with Trevor Pinnock and The English Concert for Deutsche Gramophone archive.
He has recorded 2 solo recordings with the Purcell Quartet.
A Purcell collection and Biber's Sonatae Tam Aris Quam Audis Sevientes.
Bach's Brandenburg concerto no. 2 Mark has recorded seven times. The first time being when he was just 21 with Sir Neville Marriner and the Academy of St. Martin in the Fields. Other recordings of this piece include; Orchestra
of the Age of Enlightenment, Hanover Band and the Chamber Orchestra of Europe.
Between 1990 and 2000, Mark was a professor at the Royal Collage of Music, teaching both modern and baroque trumpet.
He has been involved in many different types of music making, including
playing principal trumpet with the London Philharmonic Orchestra, London
Symphony Orchestra and Royal Philharmonic Orchestra. Mark played lead
trumpet in the West-End production of Cats for the last 2 years of it's life in London, and has also played on over one hundred feature films, including "Shakespeare in
Love" and "Stargate".
For ten years Mark was a member of London Brass, where he recorded many solo brass
pieces. Including works by Marini, Gabrieli and Purcell.
Esa Pekka Salonen, Claus Tennstedt, Franz Bruggen , Sir Roger Norrington, William Christie, Ton Koopman Iona Brown, Christopher Hogwood, Sir Simon Rattle, Philippe Herreweghe, and Sir John Eliot Gardiner are among the conductors that he has work with
In the last ten years Mark has built a good relationship with Norway,
working with the Norwegian Baroque Orchestra, the Oslo Baroque Orchestra and as soloist with Terje Tønnesen and the Norwegian Chamber Orchestra. He has also appeared in the Oslo Chamber Music Festival playing Brandenburg concerto no. 2.
In the last 5 years, conducting has become a more important part of his musical life. Conducting Orchestras and wind bands in Norway, such as, NRK Radio Orchestra, MiNensemblet, Den Norske Blaseensemblet , and Kongelige Norske Marinenes Musikkorps amongst others. Specialising in playing early music in the correct style on both modern and original instruments.
CONCERTO FINALE
Chiesa Provvisoria di S.Agostino (FE)
29/04/2018 8:30 pm